Portable Sound System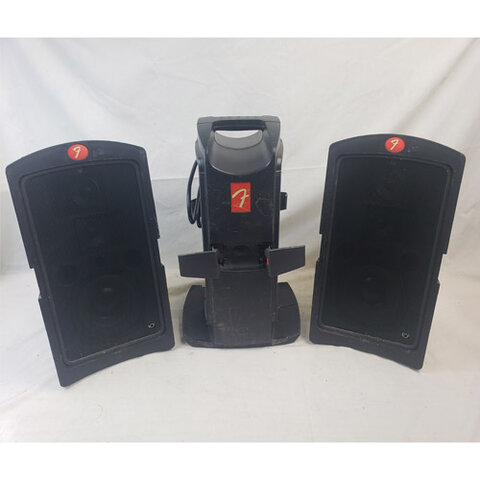 Description
Sometimes you're going to need some sound! Something with a little more "oomph" than a regular boom box!
Here's a compact and portable 300 watt Fender Passport PD-150 sound system. It's got great microphone capabilities, which you may need for a speech or two :)
It also plays great music, of course. Sound and music are quite often crucial to a great event, so if your needs extend past the average boom box, or you need speaking capabilities, this is your jam right here.
Microphones not included.