Arctic Blast Sno-Cone Machine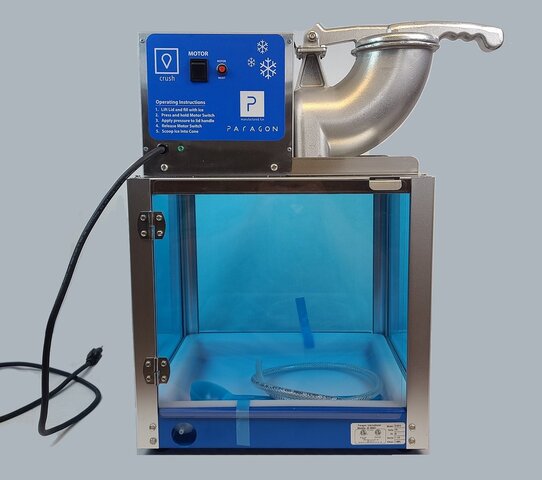 Description
Chill out and beat the heat with the Arctic Blast Sno-Cone Machine! Get ready to indulge in icy, refreshing treats that will keep your guests cool and satisfied. This professional-grade sno-cone machine brings the joy of a summer carnival right to your event, delivering a delightful frozen experience for all ages.
The Arctic Blast Sno-Cone Machine is designed for efficiency and ease of use. Its powerful motor shaves ice to perfection, creating fluffy snow-like texture that is perfect for sno-cones. Simply load the machine with ice, and watch as it transforms into a mountain of shaved ice ready to be flavored.
Create a rainbow of flavors with the variety of syrups available. From classic favorites like cherry, blue raspberry, and grape to more adventurous options, the Arctic Blast Sno-Cone Machine lets you cater to everyone's taste buds. Guests can customize their sno-cones with as much syrup as they desire, creating their own delicious combinations.
This sno-cone machine is ideal for a wide range of events, including summer parties, backyard barbecues, poolside gatherings, and school fundraisers. It adds a fun and nostalgic touch, bringing smiles and a cool respite from the heat.
Beat the summer heat and satisfy everyone's sweet tooth with the Arctic Blast Sno-Cone Machine. Book it today and let the icy delights flow at your next event!